UK Tourism Online Referral Scheme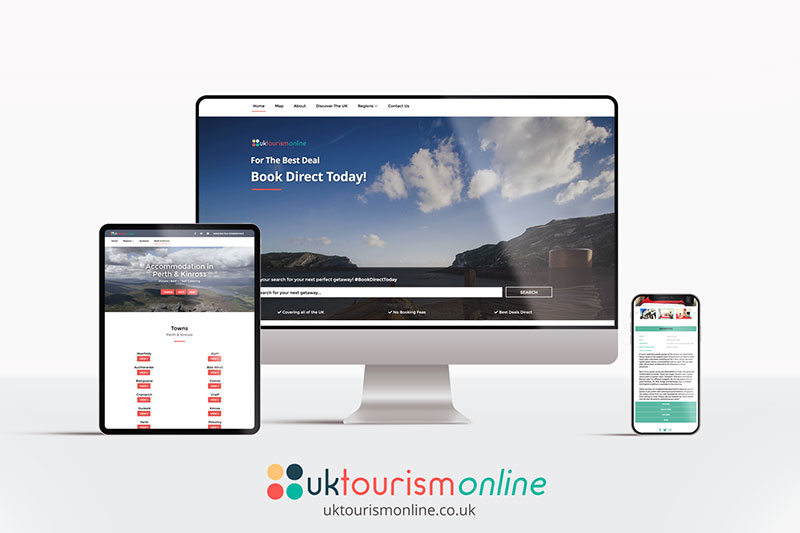 UK Tourism Online is very happy to be offering our current business customers an extra chance to reduce annual costs via our Referral Scheme. Specifically, if you refer another UK accommodation business that then goes on to join UK Tourism Online, we will not only offer them a £50 discount, but also apply a £50 credit to your account to go towards your business's next annual renewal with us!
Word-of-mouth works wonders in the industry. Many new customers join UK Tourism Online because of a recommendation from existing customers who have enjoyed the many benefits of our advertising portal and other services. With this in mind, the Referral Scheme rewards both our existing customers for spreading the word and new customers who will then also benefit from more direct bookings.
UK Tourism Online is the home of direct bookings, with additional services including free social media promotions, help and support from dedicated Account Managers, a free online Learning Hub at https://moredirectbookings.co.uk helping customers to hone online marketing skills to get more direct bookings, and a web design service that many of you have used to develop your online presence.
Last, but not least, UK Tourism Online extends a huge thank you to valued customers for using our services and spreading the word about how happy you have been with the results. Please feel free to fill in the form below to recommend us to anyone in the industry who you feel may benefit. Remember that more direct bookings = much less annual commission to pay throughout the year!
What are the terms and conditions?
When using account credit, keep in mind that:
A £50 credit for the UK Tourism Online 'New Customer Referral Scheme' is applied only when a referred customer pays for our services including advertising, social media management and / or website design.
Credit will be applied in the form of a discount on your next advertising renewal or for services purchased from UK Tourism Online Ltd., and cannot be redeemed as a cash reward.
Once credit has been added to an account, customers will receive email notification.
There is no limit to the number of referral credits that can be added to your account.
Credit has an expiration date. Typically, the scheme credit runs for 12 months.
Please note that these terms and conditions may be subject to change at any time.